Are you embedding YouTube videos on your brand's website?
Bad idea.
Why? Because YouTube does not want users to stay on your website, they want users to stay on YouTube so they can serve them ads. It is as simple as that.
So when your well-polished 90-second corporate video comes to an end, the viewer will be faced with a choice: click on that cute cat video YouTube is teasing them with, or return to your brand's website.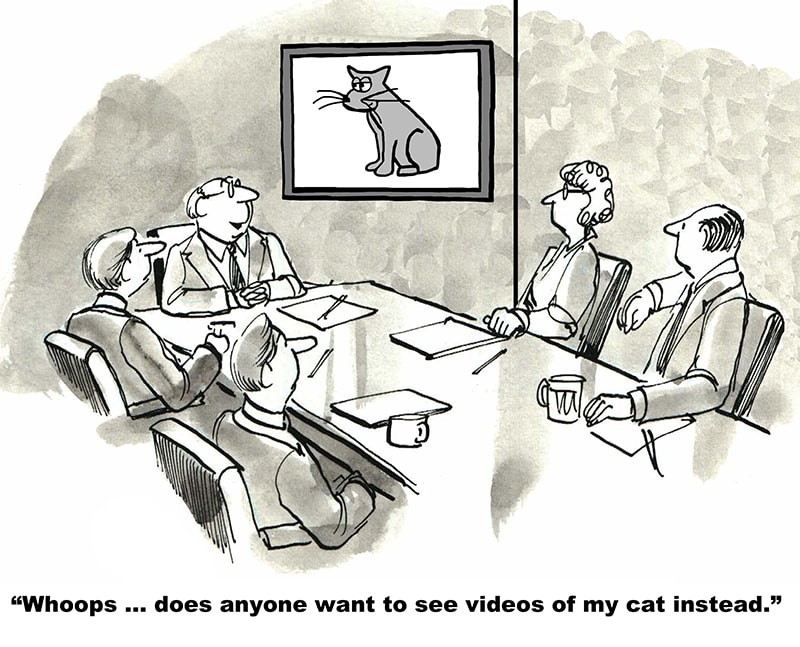 The cat always wins.
Even worse, YouTube's recently updated terms of service mean that you can no longer turn off ads on the content you host with them. So in theory if you embed YouTube videos on your website, a visitor may navigate to your product page, click to watch your product overview video, and then get served an ad from your competitor instead. Not good.
Don't get us wrong, YouTube should have a place in your marketing strategy, but it needs to be treated more as a social media channel than a free place to host videos for your brand's website.
What you need is a video hosting service. And yes, you should pay for it.
The video hosting providers we'll be talking about here do offer free plans, but it is worth skipping that Starbucks coffee a few times a month to get on a paid plan. It will make the video hosted on your website a much stronger part of your marketing toolkit.
Vimeo has been around forever and is our first recommendation in many cases. It just works. No ads, no "you might also like" distractions, and no cats. Roughly $25 per month gets you on their Pro plan which is fine for smaller businesses who only need to host a handful of videos on their website. If you are more active in your video marketing and change up your content frequently, their Business plan — about $50 per month — will integrate nicely into your marketing technology stack with additional analytics features and call-to-action options.
We use Vimeo almost daily for client approvals and sharing in our video production workflows. It is a great product at a great price, but if you are a regional brand in Southeast Asia, there is an important caveat. Vimeo can't be seen in Indonesia.
As a premium video hosting service, Vimeo is home not just to brands but also to independent film makers and artists. Indonesia's Internet Service Providers (ISPs) have decided there is too much, ahem, "art" on Vimeo and block it in the archipelago.
For that reason, we host our own website videos on Wistia.
While Wistia is a good product, we are paying twice as much for half the features we enjoy on Vimeo. But it can be seen in Indonesia, and that's an important market for us. Check out our Indonesia Night highlights from the World Economic Forum as an example.
Wistia does have some cool tools that make it the platform of choice for many digital marketers, and it is worth considering if you can spare the extra cash over Vimeo.
From here, we start getting really expensive.
We heard good things about Vidyard but haven't had a reason to try it out. At $300 per month for the comparable video hosting features of Vimeo and Wistia, here you are paying a premium for a raft of extra features and tools.
Vidyard and Wistia's Soap Box product are video engagement tools, apps that allow you to record and share personalised videos at scale. We have not used either, so can't really comment. Vidyard has an "Us vs. Them" comparison page optimised for that very search phrase here.
Last but not least, Brightcove is a big player in the enterprise video hosting space, works with some major brands, and has been around for a while. They are overkill if all you need to do is host some brand videos on your website, but if video is a major part of your marketing it is worth being aware of them as a provider.
There are others out there, but for our money we lean to Vimeo and Wistia as the best choices.
Like I said earlier, YouTube should have a place in your marketing strategy. YouTube videos show up in organic search results, so make sure your YouTube channel is optimised, up to date, and on-brand. It is also the second most popular search engine after Google, so it pays to be discoverable there.
But just remember that in the battle for user attention on YouTube, the cat will always win.