Digital marketing is inherently measurable, but you can quickly drown in the sea of data that modern online campaigns produce. We distil that information into insights that inform your marketing decisions.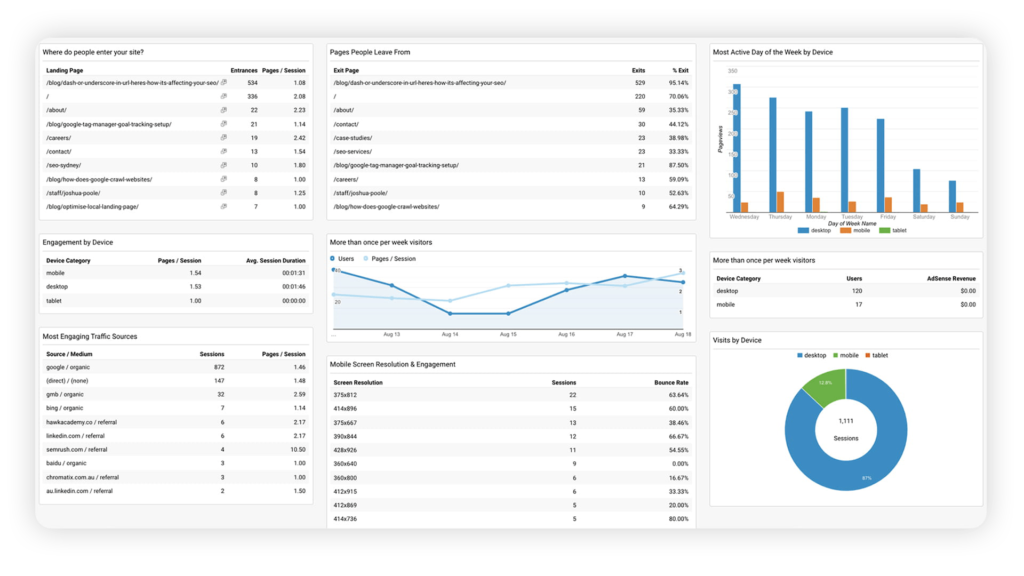 We integrate data from multiple sources into our bespoke data dashboards, offering our clients 24/7 visibility into everything from paid campaign performance to website traffic to social media engagement.
Full suite of Google tools integration
Bespoke data dashboards with 75+ integrations for 24×7 insights
Real-time competitor bench marketing
Custom monthly reporting
Real-time monitoring is complemented by monthly reporting and quarterly strategy reviews, providing insights into the data that drive content strategy and help optimise your marketing spend.
The modern revenue operations (RevOps) function lives on data from sales, marketing, and customer success. Our marketing operations team can integrate the relevant data sources to give senior management the visibility it needs to drive growth.
We can also work with your existing Business Intelligence (BI) teams and tools to ensure the impact of marketing on revenue is transparent.