Marketing Operations connect the people, processes, and technology behind modern marketing, helping marketers deliver the right message to the right people at the right time.
But managing and capitalising on the technology used and data generated by modern marketing teams is an enormous challenge. There are literally thousands of software solutions available to help, and the wrong choices can lead to siloed data, incomplete reporting, and inefficiencies that can hinder your growth.
To meet that challenge and solve for simplicity, Salween Group offers a fully managed marketing technology (MarTech) stack as part of our retainer services.
 We've built that stack on a core set of tools which we then further optimised for individual clients based on their resources and requirements.
It starts with a good Marketing Automation Platform (MAP) and CRM. 
HubSpot
HubSpot is a popular all-in-one solution for your marketing, sales, and customer success teams.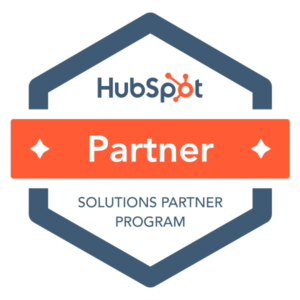 It seamlessly integrates a comprehensive set of must-have marketing tools and a MAP with a sales CRM and service ticketing solution in a powerful, easy-to-use cloud-based SaaS platform. 
It has a large, connected ecosystem of apps and off-the-shelf integrations.  
We use HubSpot to run our agency's own marketing and sales.
Salween Group is a HubSpot Solutions Partner, and we work with our clients on the implementation, training, and daily operations of the tool. 
If your sales team has an existing CRM they love such as Salesforce, we can integrate HubSpot's marketing tools so both marketing and sales are still working off common data sets, just at different points in the buyer journey. 
A brand's most important digital marketing asset is its website, and a WordPress website from our managed web services offering integrated with HubSpot is a powerful tool for inbound marketing, demand generation, and demand or lead capture. 
ActiveCampaign
Unlike HubSpot's all-in-one solution, ActiveCampaign is primarily an email marketing and marketing automation platform. It does include a very basic CRM and can be a good choice for clients that don't have the immediate need for HubSpot's feature set, or who have an existing Sales CRM but need a simple MAP for the marketing department.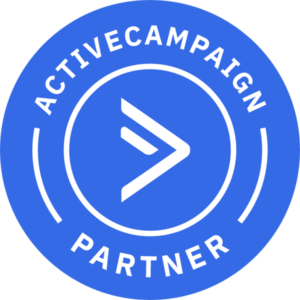 ActiveCampaign is also a leaner product than HubSpot and offers a lower barrier to entry both financially and in terms of training. It can be a good starter choice for leaner organisations and is also an excellent tool for limited tactical campaigns.
We are an ActiveCampaign Agency Partner and can offer it as a managed service. It integrates well with WordPress and Salesforce.  
Transparency and Trust
Modern marketing and revenue operations are very software-driven processes, and our marketing operations specialists use software tools to orchestrate campaigns.
But we are not a software sales business; we are an inbound and content marketing agency.  We usually bundle the software we use in our retainer fees, but there are cases where the client should have ownership of the tool, particularly the CRM.
Through some of our partnerships, we get commissions. To demonstrate that we are suggesting the best tools without bias, we transparently pass those back as cost savings to our clients.