Robotic process automation (RPA) player Laiye provides a software platform that blends automation, AI, and analytics for efficient workflows and rapid digital transformation. Founded in China, the company aimed to expand globally, establishing itself in EMEA, the Americas, and Asia Pacific.​
Salween Group was an integral part of Laiye's global expansion strategy. ​ We worked closely with their newly-formed global marketing team to deliver comprehensive multi-channel digital and content marketing strategies, PR and communications plans, and website redesign for their international markets.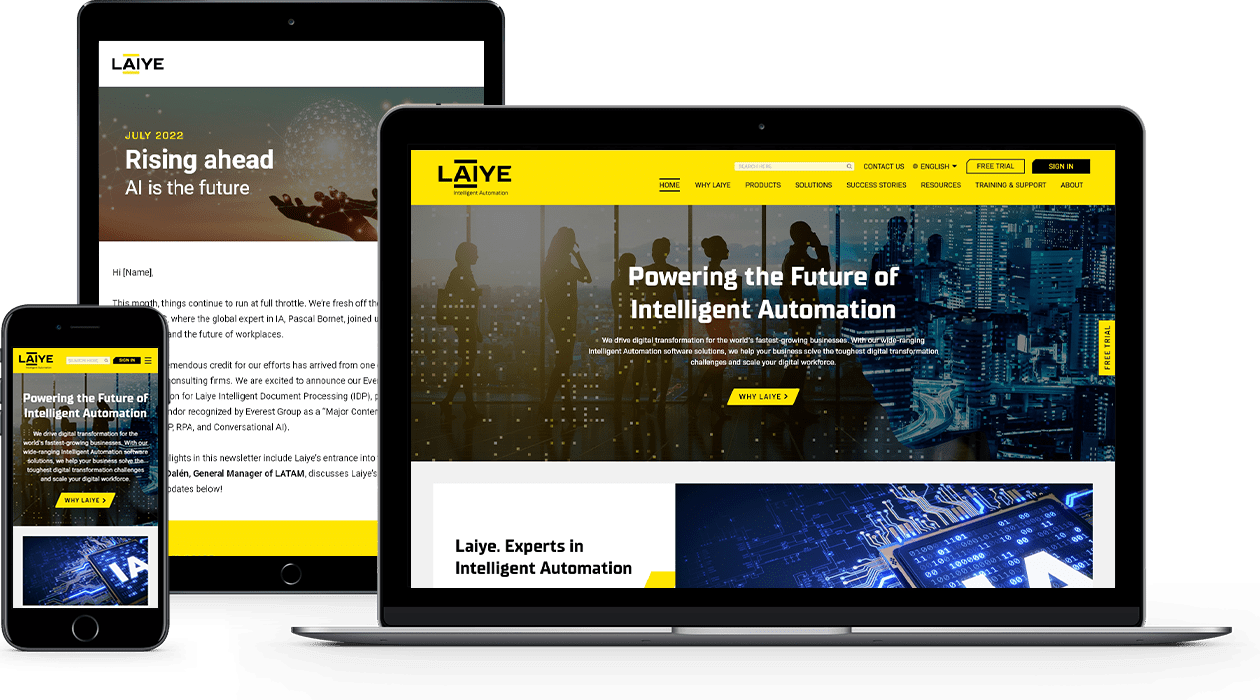 We started with the basics. The company's web presence and online community had been focused on the domestic market, so overhauling the English-language messaging and website content was the first step.
Updated sales enablement content followed, mirroring the messaging of the website.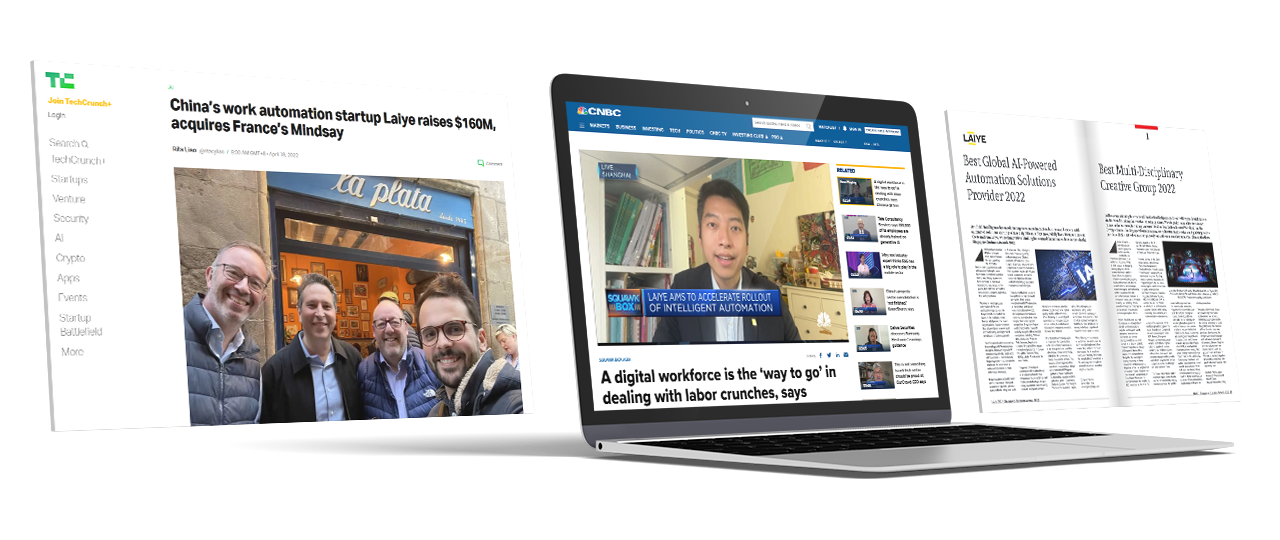 With the foundations built, a comprehensive PR and media strategy integrated with social media posts, SEO-optimised long-form articles, and monthly newsletters brought Laiye into the global spotlight, positioning the company as a leader in the automation space.​