Understanding who your ideal customers are allows you to focus your marketing resources on where they should have the most impact on revenue.
Your Ideal Customer Profile is a generalised representation of a company that is a good fit for the solutions you provide and uses firmographic data.
Buyer Personas are generalised representations of people, the stakeholders at your ICP involved in the purchase decision and are typically represented through demographic and psychographic data. In B2B marketing, there are often multiple buyer personas per ICP.
Together, the ICP and Buyer Personas are a powerful tool. ICPs define whom to target, while buyer personas inform how to communicate with the individuals involved in decision-making.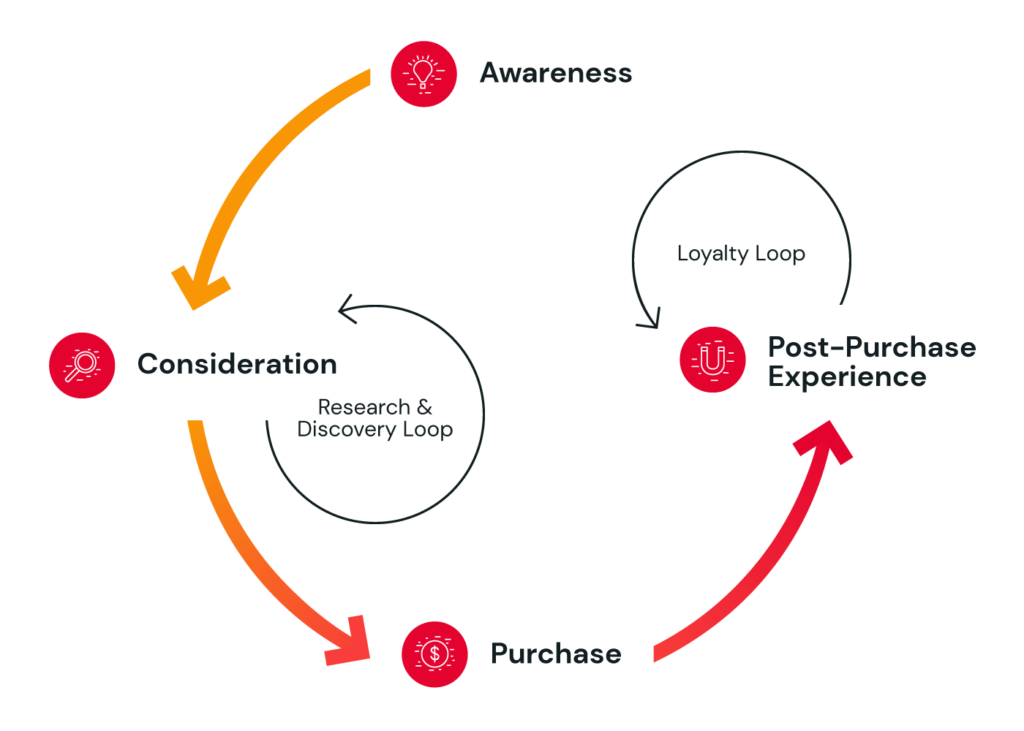 The Buyer Journey
The modern buyer journey is not the linear path visualised in the traditional marketing funnel model. Just because someone downloaded an eBook or watched a webinar doesn't mean they are ready to buy.
In fact, the 95-5 rule tells us that 95% of our target market isn't ready to buy today. Only 5% is.
The Buyer Persona and Buyer Journey inform your content strategy and marketing channel mix and can include offline activities such as conferences and tradeshows.
Omnichannel marketing allows you to be in front of your prospects no matter where they are in the customer journey, educating and informing them so that when they are ready to buy, your brand and your solution are top of mind.
Continuously validating those models using data from your CRM and feedback from your Sales team allows us to optimise the customer journey.
And market better.